It's that time of year again. Time to break out the sweaters, the flannels and dust off your boots. We're kickstarting the season early. We're happy to be apart of Schussmeisters 2nd Annual Fifth Season Festival. Last year we brought in all the boxes and skate stuff for everyone to shred and we're doing it again! Holiday Valley will be bringing in the fun along with some snow boxes and rails to get your whistle wet before the resorts open up for the season. The event will begin at 3 PM with the skate jam kicking it off. So next thursday clear your schedule and head over to The U Bar for some skatin', some shreddin' and some good ol' fashioned college fun. Bar Party after for those of legal boozing age.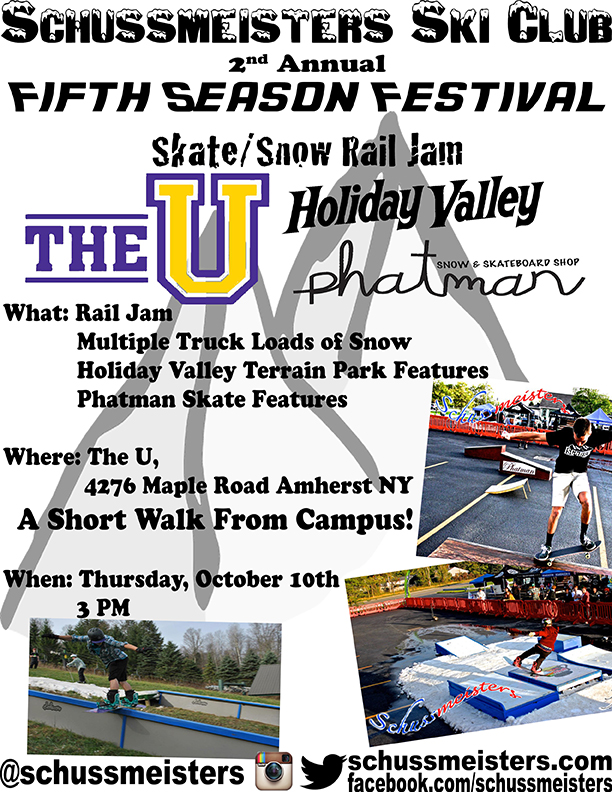 Download this flyer and pass it around to your friends and sisters.
Here's an edit of last's year First Annual Fifth Season Festival. The bar footage wasn't allowed to be put in.
1st Annual 'Fifth Season Festival' from Holiday Valley on Vimeo.