We are beyond excited to finally have the Alix Rice Memorial Skatepark built. The location of the park will be right next to the Northtown Center in Amherst, across from UB's North Campus on Millersport Highway. The park will be a great addition to the number of outdoor FREE skateparks that have been and are being built in Buffalo.
Since the skatepark will be free, fundraising is key. Stop in the shop to donate a dollar for a Fowler's Chocolate candy bar or an Alix Rice memorial bracelet. Or come buy an Alix Rice t-shirt for a $15 donation. We're also setting bricks – personal or family bricks for $100, silver corporate bricks for $500 or gold corporate bricks for $1,000.
Or, drop off your bottles and cans to us or the Integrity Bottle and Can Redemption Center and donate the proceeds to the stakepark.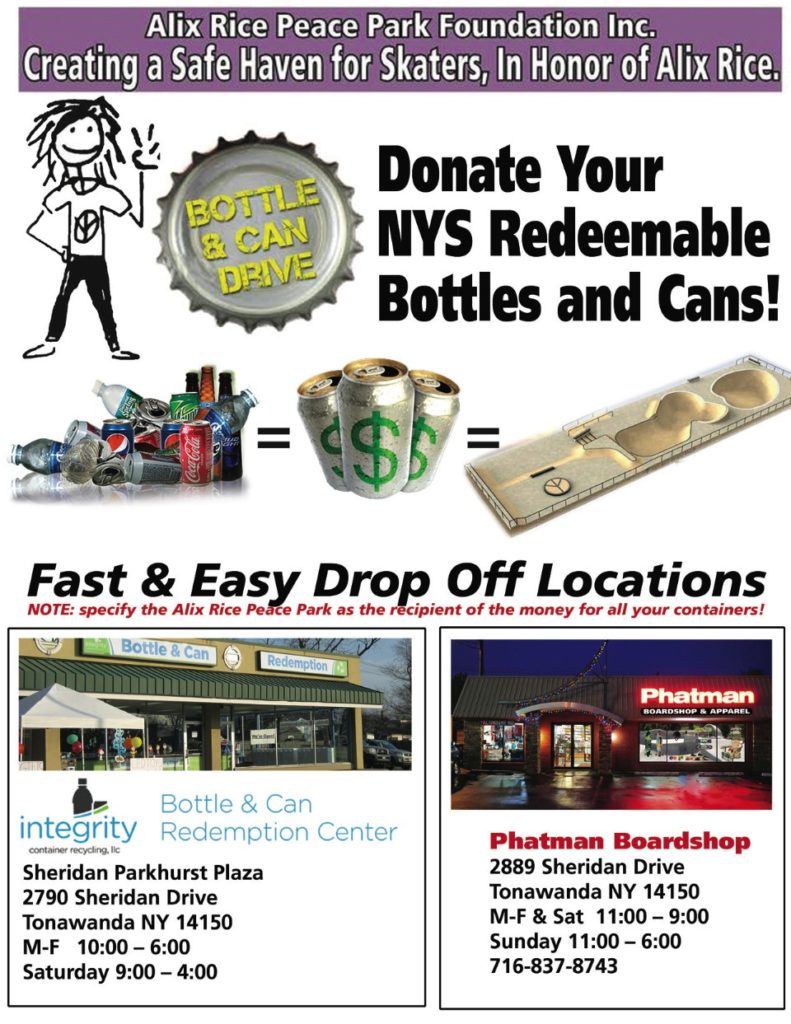 The Alix Rice Memorial Skatepark will feature two bowls and a street section. It'll be the first skatepark that will offer a West Coast construction to it.
The Buffalo News offered a great write up on the park and how it finally came to fruition. Click here to check it out.
Below is a rendering of the Alix Rice Memorial Skatepark. It's not the final design but it's a pretty solid idea of what will be built.