Three years ago in July of 2011, Alix Rice was on her way home from a night of work at Bocce's Club Pizzeria on Hopkins Road. She was pushing home on her longboard along Heim Road when she was struck by a drunk driver. She was killed instantly. The driver of the car? Dr. James Corasanti, a well respected member of the medical community. Corasanti did not stop to see what he had hit, nor did he realize he hit something since he had been having drinks previously at a "Martini Golf" event at Transit Valley Country Club. Corasanti received a one-year jail sentence (in which he was released early from) and a misdemeanor DWI. He was acquitted of charges such as second-degree manslaughter, second-degree vehicular manslaughter and a list of others like leaving the scene of an incident without making a report. 
The skateboarding community, Alix's Family and many others along with our shop pushed forward through the pain of feeling injustice to help put together something we can always remember Alix by. A skatepark in Amherst, NY. The Alix Rice Memorial Skatepark is set to be built in Amherst near the Northtown Center. The creation of the Alix Rice Peace Park Foundation has been an integral part of gaining funding, raising awareness and piecing together the puzzle in order to get the Skatepark built.
So this Sunday, July 13th, we will be remembering Alix in an honorary walk from Williamsville North High School to her Memorial Site on Heim Road. The same route she took on that fateful July night. Please feel free to bring your board to push as we walk her trail. The walk will begin at 10AM and after we will be visiting the location of the spot for the Alix Rice Memorial Skatepark. There will be Alix Rice Peace Park Foundation merchandise there for sale in which the proceedings will go towards funding for the park. Being a skater in Buffalo, or more specifically Amherst, you know that parks are few and far between, especially with Xtreme Wheels closing down for the summer. That leaves two, the GHH Skatepark and the LaSalle Skate Plaza. Let's bring one to Amherst. Show the Buffalo and Amherst Community the amount of support our culture and community have for Alix Rice and her Memorial Skatepark. If you have questions, contact the shop.
Date: July 13th
Time: 10 AM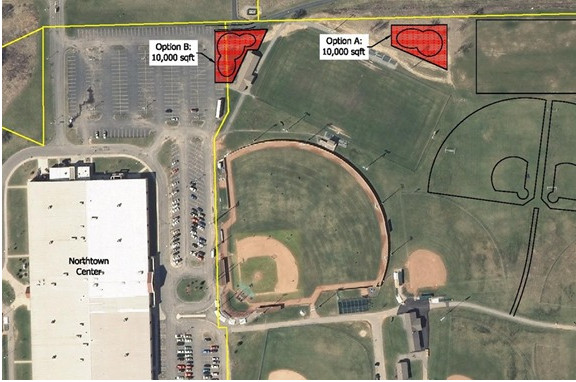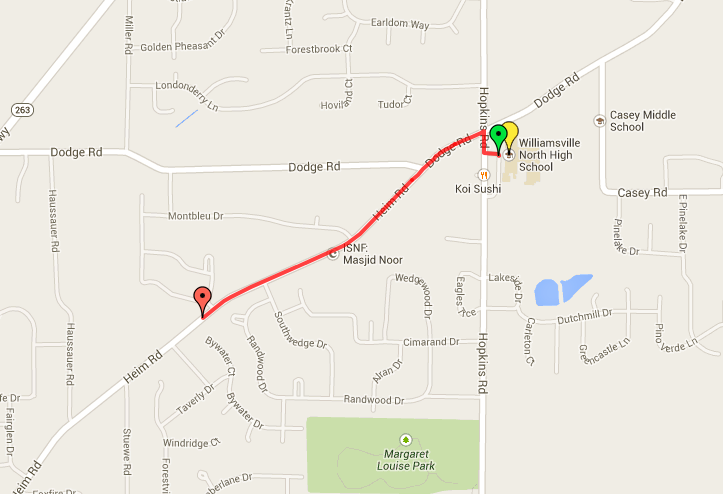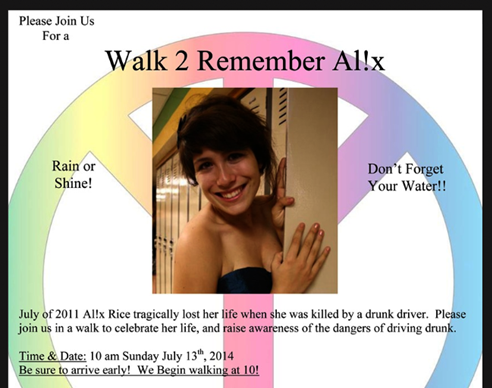 Where: Williamsville North High School
Bring: Water, Skateboard, Longboard