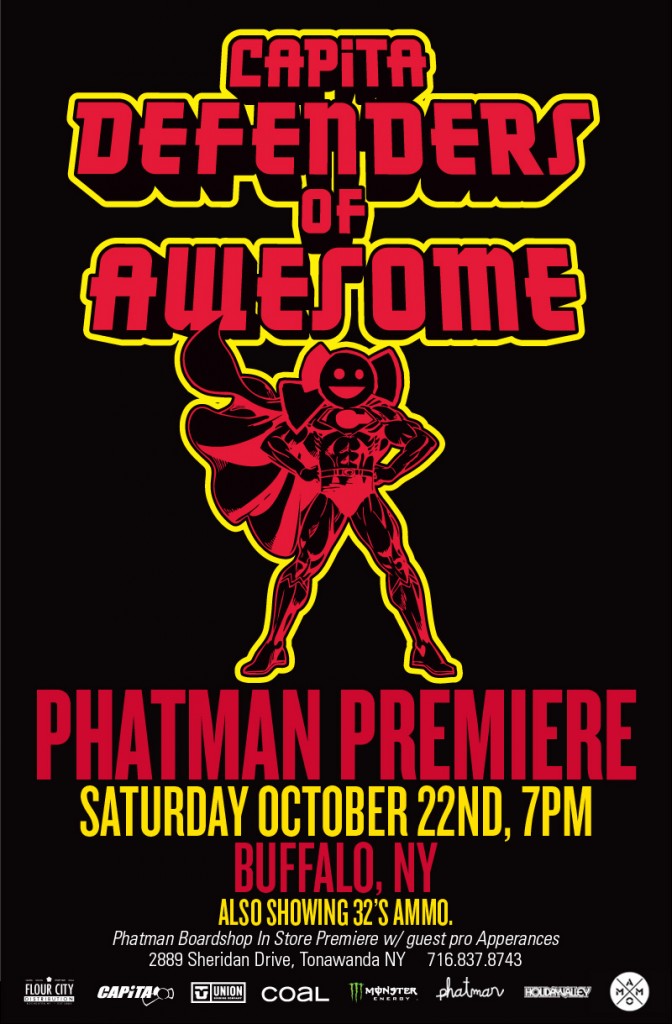 On October 22nd – Capita Snowboarding presents it's second full length team video featuring: Scott Stevens, Jess Kimura, Brandon Cocard , Laura Hadar, Phil Jacques, Cale Zima, Dan Brisse, TJ Schneider, Dustin Craven and many more…
We're premiering it AT THE SHOP on our many many TV screens, so there will be plenty of places to watch.
Also we will be having a free VIP Drink access (for 21 and over) and guest PRO APPEARANCES and also an after party at a yet to be named venue.
Mark your calendars because this is a video premiere you do not want to miss.
Visit the event page on our Facebook for up-to-date event news and also watch the trailer below to get even more excited: