Join the dudes from Phatman Boardshop at GHH Memorial Skate Park, AKA Ives Park in the City of Tonawanda July 13th.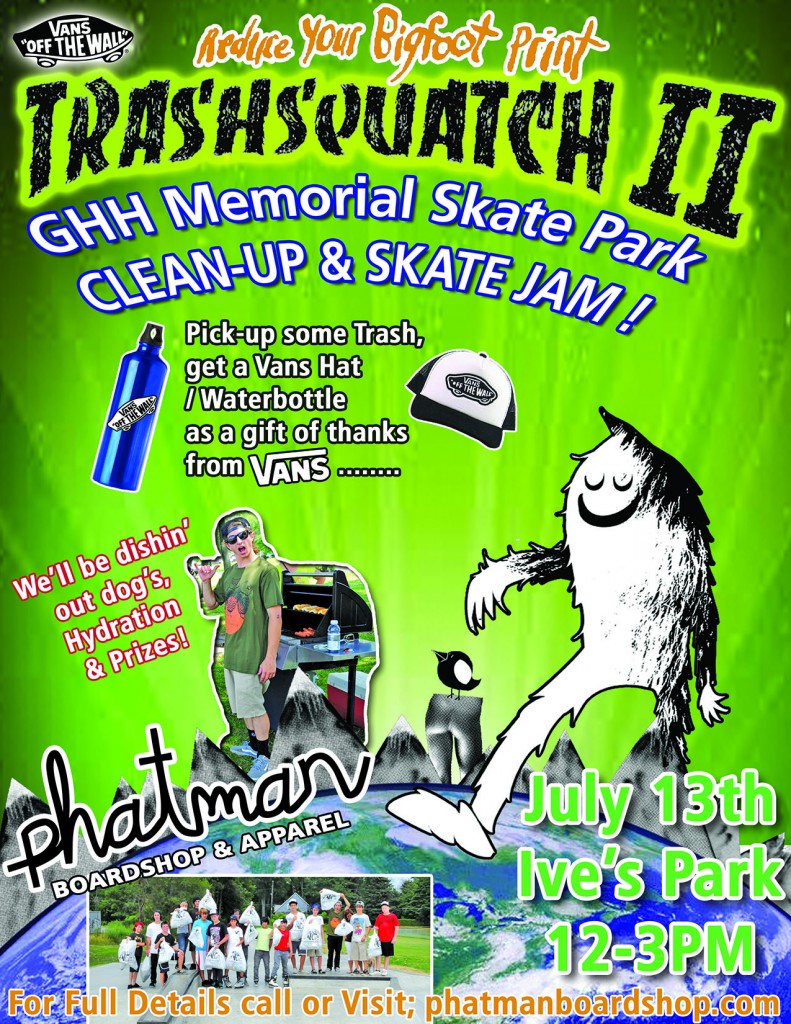 Skate Jam and Event Registration begins at 12 Noon.  Help us out and pick up some trash others may have left around the park and get a FREE Vans Cap and Water bottle !
Here is the Deal!
Free Hot Dogs and Hydration from Phatman throughout the event.
12PM-1PM  Registration and Park Clean Up, Get Free Stuff!

1PM Warm Ups

1:30-2:30 Park Wide Skate Comp

2:30 High Ollie Comp

3:Pm Awards / Prizes!
Join this Phatman Exclusive Facebook Event @ TRASHSQUATCH II SKATE JAM
Stop in or call the shop at 716-837-8743 for more details!
FEED YOUR ROOTS & SHOP LOCAL SHOP PHATMAN!