New Snowboards, Boots & Bindings and New Skate Shoes
Been lacking on the new product posting. Our bad. We'll make it up by posting some pictures of some new product in the shop. Also, Come get your boards tuned before the first snow falls and everyone rushes in.
Snowboard Boots
Burton's Rampant & Hail. Rampant's softer, better for park. And the Hail is a stiff All-mountain boot. Try on both and see what you like.
Yeah, the rumors are true. We're carrying Nike Snowboarding. We have the Vapen in stock with two colorways. Gamma & Black/Blue.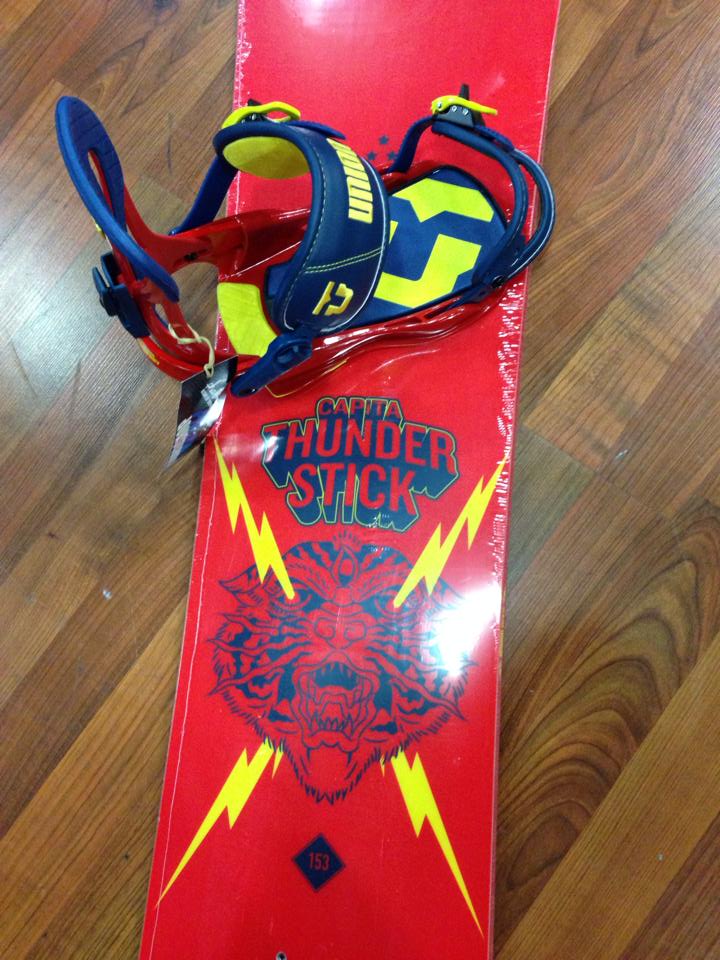 Limited Edition Union x Capita Collab Thunderstick Flite Bindings. These are rare. Like the Bills making a solid draft pick within the past ten years rare. Beneath the bindings is the brand spankin' NEW Capita Thunderstick. This board will make your friends jealous, girls want you and empower you with three-eyed tiger abilities. Although none of this is true, it's a bad ass traditional camber board that can rip all over the mountain.
Onto new skate shoes…
Vans Lindero in Navy Blue. Vulcanized with Waffle Grip. Classic like the hot dog.
There's a saying that you're not supposed to mess with an Englishman or an Englishman's mother or their tea or something but these are the new Vans Rowley Pro models. If you've seen his Battle Commander then you know these are weapons of mass shreduction. Just don't say anything about his mum.
Finally the Nike Koston 2's. Black on Gum sole. Lunarlon insole. One piece toe cap. Great boardfeel. Got a feeling Koston will eventually switch careers and become a golfer. He's hooked up anyways.
That's a quick update for you guys. We'll be getting a ton of new product in during the month for the winter season. Once we get it all settled, we'll put up as much product as we can. We ARE trying to run a business here. Jeez. Adios.