Meet us out at our tent this Saturday for some skating, food and prizes to help keep our neighborhoods and parks clean!
Sponsored by Vans, they will be supplying everything you need to pick up trash in the park while giving everyone in attendance a Vans water bottle and hat.
Vitamin Water will also be in attendance giving out drinks to all that come out.
Scavenger contest will also be held to win a pair of Vans shoes!
Join our Facebook event here!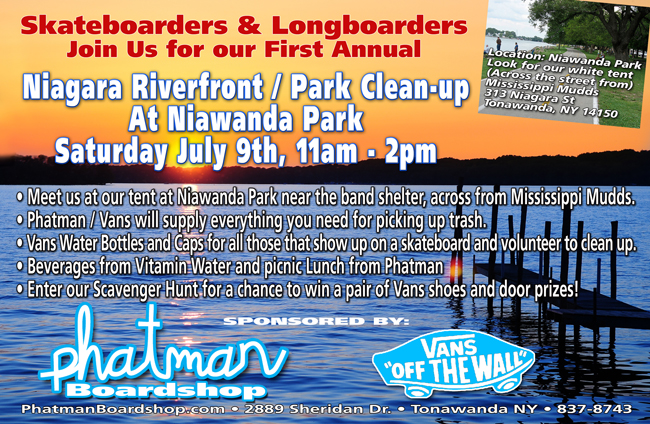 Here are also a few gals/guys that are killing it on their longboards this summer!
[nggallery id=14]